My dream of living in Africa and the creation of Our Eyes on Africa started with my first trip to the continent in the late nineties, back in our student years when basic backpacking was the way to do it. This was when I fell totally in love with Africa, her vast landscapes and wilderness areas, the simple but extremely warm people I met and, of course, the wildlife.
Since then I've kept coming back to Africa, year after year until one day, whilst traveling to the Maasai Mara in Kenya, I sat next to a Maasai boy. He asked me where I was going and I simply told him that I was heading to the Mara and I showed him the little dot I'd drawn on the map in my Lonely Planet guide. We spoke for a while  about my trip and, as the conversation went on, the little boy came to realise that I was somewhat unprepared, having no accommodation booked, nor car arranged for my journey. The only thing I had was my little tent and a dream to see the great wildebeest migration and meet some Maasai people.
I guess he must have either liked me or he felt very sorry for how under-prepared I was, because he invited me to his Maasai home in the Mara. I was delighted!  To stay with a Maasai family was an experience few people are fortunate enough to have. So after a full day's travel on a dusty road that was full of potholes, we reached the village.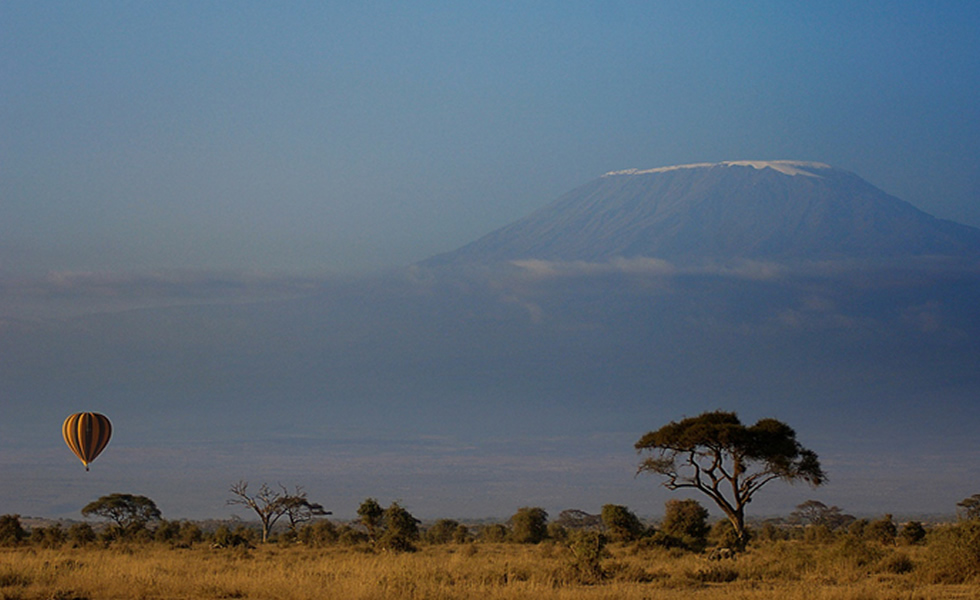 The little Maasai village was situated just at the bottom of the majestic Siria escarpments, well known for being a spot where one can experience the best views of the Mara and Serengeti. The place was buzzing with cattle and playful kids, whilst the colourful Maasai people hurried to the warmth and comfort of their homes as the evening drew in.
The family gave us a warm welcome with big white smiles.
After a week of herding cattle amongst wildlife, exchanging endless camp fire stories in the evenings, going to sleep listening to hyenas and lions talking, I knew that this was the place I wanted to be; it felt like my home.
Just before I had to leave, the boy's father turned to me and said:" I see you love this place. Why don't you come back and build a camp… you are complaining that there isn't one and I have plenty of land you can use…"
And so I did. Five months later I booked a one way ticket and returned back to this same village with a clear path ahead of me. Together with my good friend who is now my loving husband we set out to make our dreams come true, living in Africa and sharing the experience with others.
We were in our late twenties at the time, we were brave and made the bold move to quit our jobs, sell all of our belongings in Slovenia, where we are both originally from and head to Africa to start our safari business.
I was fortunate to have met such wonderful people on my previous trip, as we were again warmly welcomed at the village. We were even giving a traditional Masai naming ceremony a few days after our arrival.
True to his words, our Masai father showed us the extent of his vast lands and generously asked us to choose a location for our house, anywhere! The father was one of the wisest and kindest men we had ever met. He would talk to his entire family every evening, teaching them valuable lessons about life through allegorical good night stories. He was indeed a very respected chief in the Masai community with five wives and many children and we felt lucky to know him.
We stayed in the village of his first wife, where he spent most of his nights and we could not be more fortunate to be with this family, they took care of us and guided us in our new world, teaching us all about Masai culture and how to coexistence with the wildlife. We would eat, walk, river shower like Masai for more than half a year. Got married like Masai too.
About Eyes on Africa
Eyes on Africa is a family run business with more than 16 years of experience and with the personal touch. We cover Kenya and Tanzania with private, responsible and affordable safari holidays. Respected as a professional safari operator in East Africa. We are big enough to rely on, but small enough to care. Living and working every day in Africa means that our finger is directly on the pulse of the continent. This ensures you receive the best Africa has to offer.