As a recent visitor of the ridiculously friendly and ecologically diverse country of Costa Rica, I have to say that I was continuously amazed by how much everyone worked to conserve the environment. I went in knowing that Costa Rica has been the poster child for sustainability and conservation over the last several years, but I was floored by the level of commitment citizens had to the rain forest as well as their own living environments. From having more recycle and compost bins available than trash cans, to keeping toilet paper out of the sewers, to preserving 52,000 hectares (200 square miles) of rain forest and planting more trees than are cut down, Costa Rica's top priority is sustainability.
Another priority that comes in at a close second is tourism. Travelers from developed countries all over the world feel right at home in the myriad hotels that offer air-conditioning, insect-free rooms, and menus complete with turkey club wraps and chocolate cake. While these hip-and-happening spots are nice every now and then, I'm a fan of diving into local culture and down-home digs.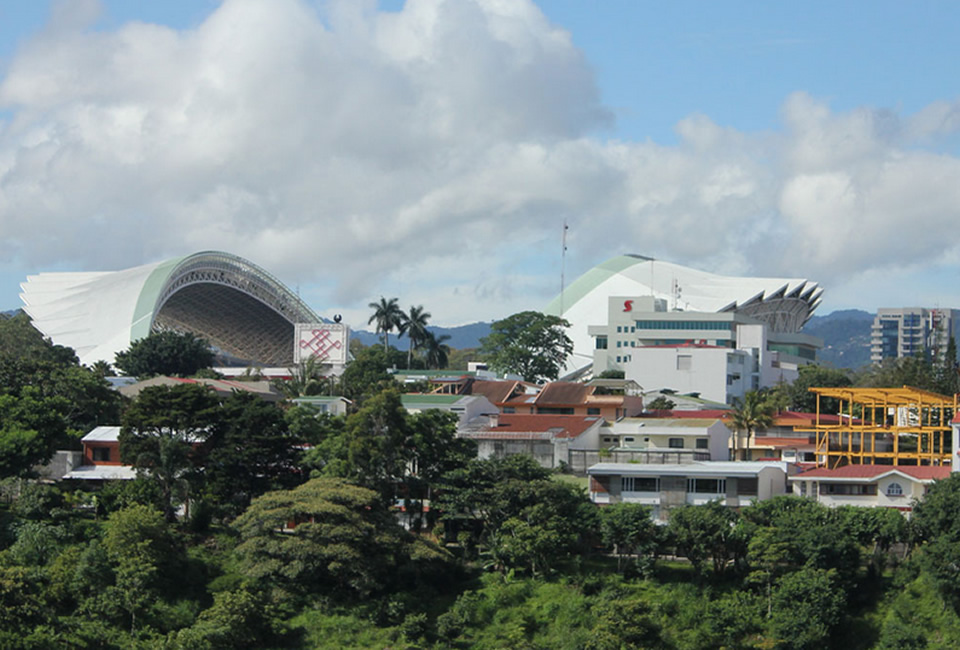 The Evergreen Lodge in Tortuguero came much closer to my comfort zone with metal-roofed huts snuggled in the rainforest alongside a canal. Each morning, we were greeted by the ominous calls of male howler monkeys, who sounded not unlike the Hulk on a bad day. Breakfast, lunch, and dinner consisted of fresh plantains, watermelon, papaya, and pineapple as well as the country's staple of rice, beans, tomatoes, and a protein of your choice. Activities included kayaking down the protected canals that stretched through thick forested areas. River otters, capuchin monkeys, caimans, spider monkeys, and hundreds of species of birds could be seen from the waterways. Besides taking in the incredible wildlife, visitors could hitch a ride on a boat to the small village of Tortuguero and browse the shops, stick a straw in a fresh coconut, or visit the sea turtle conservatory.The conservatory was one of my favorite places as they would tell you everything you could ever want to know about the local turtle populations. During the egg-laying season, you can join a handful of other visitors to carefully and respectfully witness a turtle lay her eggs in the sand. If you are lucky and patient and have lots of bug spray to ward off the hoard of mosquitos that will inevitably eat you alive, you will see a giant turtle drop dozens of ping-pong-sized eggs into a small hole, then cover them with her tired flippers before creating a decoy nest to confuse predators. After she has worked for two hours, she will haul herself back out to the ocean and you will cheer as the first refreshing wave splashes her in the face.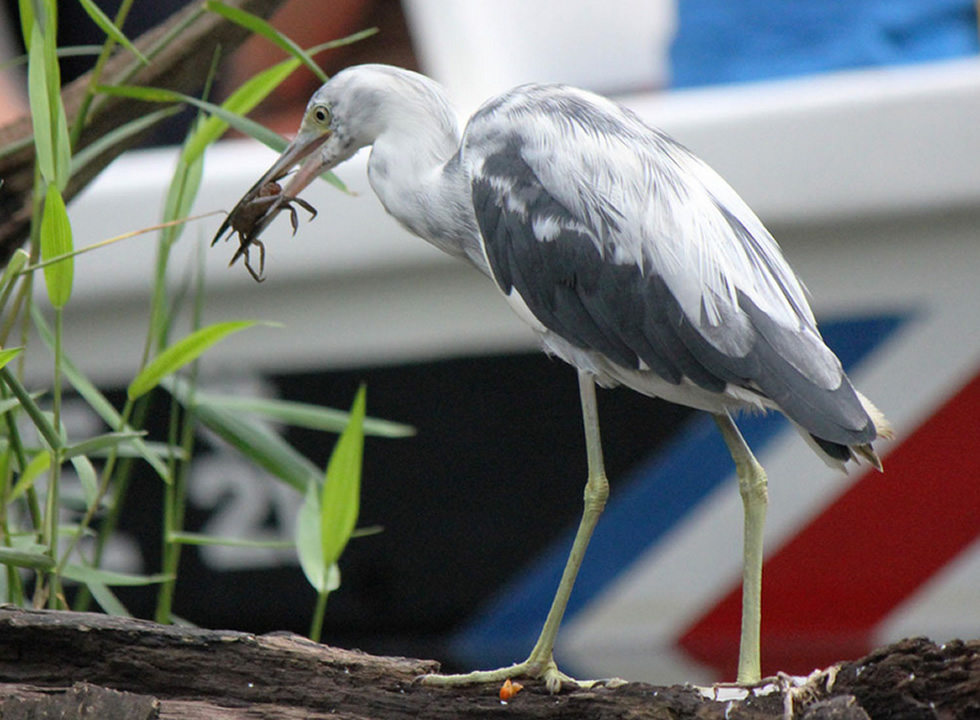 Other locations around Costa Rica that are popular among tourists are the volcanic region of Arenal, the mountainous Quaker-settled villages of Monte Verde, and the crammed white-sand beaches along the Pacific side of the country. I was able to visit Arenal and Monte Verde, which offered spectacular views that few cameras can capture, even in the rainy season, (I spent just enough time taking panoramas that people around me started to think I was going crazy). These areas truly are touristy and while many of the lodges are clean and comfortable and equipped with WiFi, I would love to explore other areas that are a little more rugged.
One of the first things I learned about Costa Rica is that they have a favorite saying: Pura Vida. Pura Vida or "Pure Life" can mean anything from "how are you doing?" to "I'm doing great!" to a sarcastic version of "everything's peachy… not." It all depends on how it is used. From my experience, if you happen to catch on quick and use the phrase in the right context, you'll be received with big smiles and a thumbs-up. If you have an American accent, you'll get a smile and look that translates to, "thanks for trying."
While this excursion was a personal trip of my own, Immersion Travel will feature Costa Rica's incredible and diverse regions in upcoming issues. We will showcase many more details about the country including cultural nuances and the best places to get a mouthwatering plate of rice, beans, and chicken tacos. We would love to hear your Costa Rican experiences or help you answer any questions you may have. Drop us a line with Twitter or send us an e-mail.
Pura Vida!